Since 1959, Mbesa Mission Hospital has provided basic health care for the population of Tunduru District and beyond. Along with the usual emergency, surgical, in-patient, and out-patient clinical care, the staff at Mbesa also deals with the complicating issues of HIV-AIDS, severe malaria, and other tropical diseases. In 2013, approximately 27,000 patients received excellent medical care, delivered with compassion that is rooted in Christian faith.
More than 100 staff workers, including four German doctors, work together in Mbesa. The hospital offers an out-patient clinic, in-patient wards for men, women and children, maternity and delivery wards, an operating theatre, and a well-stocked pharmacy.
Although the Tanzanian government covers part of the wages for local staff, the hospital greatly depends on donations to keep patient fees as low as possible.
Call&Vision Secondary School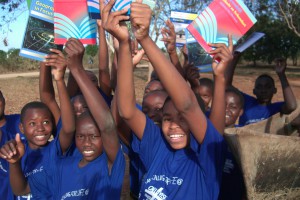 The Call and Vision Secondary School (CVS) is located in the coastal town of Mtwara. CVS seeks to prepare the whole student for life: academically, socially, and spiritually. Our focus on cultivating social skills and sustainable Christian values along with high-level academics allows students to become independent, productive thinkers. Teaching takes place in small classes, with established teaching material and well-trained, motivated teachers. Administered by Kanisa la Biblia, the local CMML-related church, CVS has quickly become one of the leading schools in our district.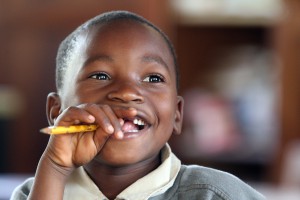 In 2003, local parents in Mbesa village began an initiative to establish the Mkwaju Primary School. Many state schools are challenged by overcrowded classrooms and the lack of equipment, and these parents thought to create a church-based private alternative. Administered by Kanisa la Biblia, Mkwaju Primary School provides children in one of the poorest districts of Tanzania with quality education, child-oriented teaching, and Christian values. Mkwaju is open to all local Tanzanian children.
Nazareth Vocational Training Center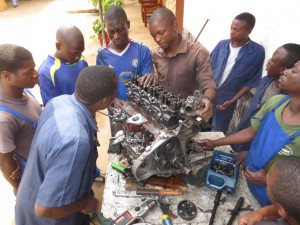 The Nazareth Vocational Training Center was founded in 1974 in the village of Mbesa, near the Mbesa Mission Hospital in Tunduru District. Led by Tanzanian professional craftsmen, Nazareth serves sixty-five students, largely from the local area in southern Tanzania. In an area of extreme poverty, these students receive three years of training as carpenters, automotive mechanics, or metal workers, and finish with a government licensing examination. Nazareth provides an unparalleled opportunity to receive solid vocational training and teaching in the Christian faith. Young men and women of any faith find at Nazareth an opportunity to overcome poverty and hopelessness, and to look forward to a brighter future.