Mbesa Mission Hospital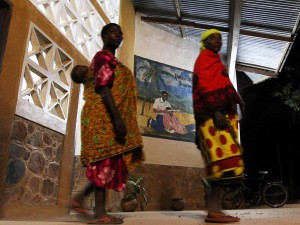 Mbesa Mission Hospital provides medical care to the people of Tunduru District on a very limited budget. In the fiscal year 2018, only 412,000 EUR supported all the programs and services of Mbesa. (Equivalent to the expenses of one German family doctor!)
Mothers and children, the heart of any family, are the first to stop seeking treatment when medical fees rise. You can help us to meet the rising cost of medications and local wages that stretch the budget. Right now, the price of delivering a new baby is 3.20 EUR, and a caesarean section is 18 EUR. The price for a one-week stay in the children's ward is only 3.60 EUR for children under five, and 5.50 EUR for older children. Even these low fees can be difficult for some families to pay, and so we seek to keep fees low through donations. In the last fiscal year, 45% of our budget (185,400 EUR) came from donations. Please consider joining our family of donors.
Call&Vision Secondary School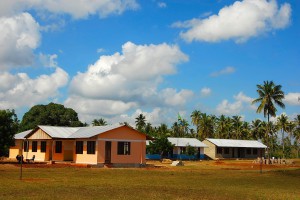 An inheritance of 5,000 EUR spurred the inception of the Call and Vision Secondary School. After many more years of prayer, planning and fund-raising, the actual building began in 2007. Today, CVS serves 250 students in eight classes. Our plan is to extend to all secondary levels by 2016.
Time after time, we receive requests from talented students who, because of extreme poverty, cannot afford to attend CVS without scholarship help. To create a way for these students to attend school and realize their dreams for a successful future, we are creating donor partnerships. Private schools in Tanzania do not receive any government support, and are forced to pay all expenses and teacher wages from their student school fees. Accommodation, food, fees and books cost approximately 1.50 EUR per student per day (45 EUR per month). Smaller donations can also help to support our students in many ways.
In the coming years, CVS needs to construct further buildings and classrooms. Donations can purchase a chair (25 EUR), or even a classroom (6,000 EUR). A library will make a great difference to our students, but will require 32,000 EUR to build and supply. CVS is grateful for any support
Mkwaju Primary School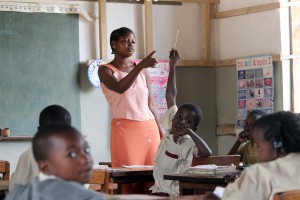 The remote location and serious lack of infrastructure in the Tunduru region make it difficult to attract teachers and to keep them for any length of time. Even though Tunduru seems to come in last as a priority in the Tanzanian educational system, we are grateful that so many of our students have passed their exams and often have received excellent, higher-than-average results. Clearly, school buildings alone do not guarantee good education. In spite of limited facilities, we are already able to provide the necessary preparation for further studies and vocational training.
At the moment, Mkwaju has one class for each year, grades one through seven, with twenty pupils in each class. Several of our alumni attend CVS, our secondary school in Mtwara, and are receiving quality, Christian-based education all the way through secondary school.
Only 15,000 EUR would enable us to complete the main hall of our school. The foundation has already been laid in stone, cement, and prayer. Please consider helping us complete walls, roof, and furnishings, so that we can better serve our current students, and include many more in the future.
Student fees for primary school are low: only 13 EUR per month. As a private school, Mkwaju does not receive any government funding, and must provide for expenses and teacher salaries independently. A good education at Mkwaju can open doors to endless possibilities for our students. Although they come from a region that battles some of the world's worst poverty, they, too, dream of becoming teachers, doctors, pilots, and entrepreneurs. Please join our family of supporters as we complete the Mkwaju Primary School, and invest in the future of our students and the nation of Tanzania.
Nazareth Vocational Training Center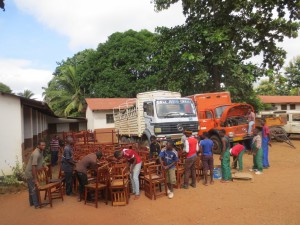 Over 1,300 Tanzanians have moved on to careers as auto mechanics, metal workers, and carpenters, since the inception of the Nazareth Vocational Training Center in 1974. Many of them have opened their own companies, and provide jobs for many more young people. Their acquired skills have made a stable income possible, and they are now caring for their families and developing their nation.
CMML's partner church, Kanisa la Biblia, operates three additional satellite carpentry schools in southern Tanzania. Another branch is planned in the town of Tunduru, the district capital, to train students in automotive mechanics and metal workers. Being connected to the city's economy will promote jobs in the local employment market and accessibility to our schools for more students. The building site is now being prepared, and we are ready to start construction of the workshop and student and staff accommodation.
Fifty concrete bricks cost only 20 EUR, and Nazareth appreciates any help to make this new workshop a reality. Brick by brick, we can reach our goal!